💕 Sewing a beautiful quilt is never difficult!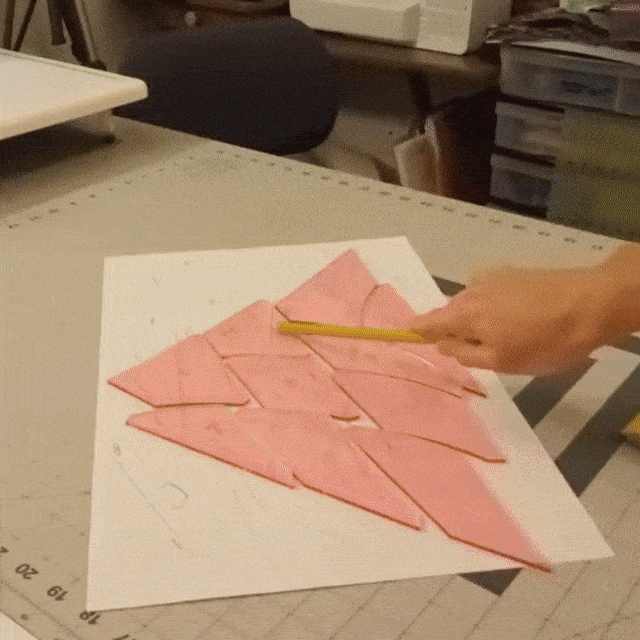 Cleopatra's fan is a
10-inch block made from a template.
In this block, some different curves are sewn, and I'll use pictures and tips to get you closer!
The pad first appeared on October 5, 1934 in the Cincinnati Enquirer by Laura Wheeler Designs. Apparently inspired by the palm leaves with which Cleopatra fanned out air, this block with the appropriate name was created. I was able to find two old newspaper clippings on the Internet that illustrate how these blocks were published at the time。
The image below shows how the templates are assigned and laid out.
Templates are cut to mirror images.

At first glance, this looks messy and complicated! But maybe you already recognize the working scheme of this block?
Individual "sector rows" are machined from the outside
to the center,
and the mirror axis or diagonal seam is closed at the end.
As always, lay out your cut pieces as they should be placed in the block later.
For every order you place,
we will provide you with a free electronic version of the tutorial!
Take your time with all the steps and work carefully
, then this block will also work.
💕 What we received from our customer



2. In the pop-up window, click on the location on the image below.
3. Choose your bank country.
4. Now you can use credit cards to pay.
5.Last Tip:
Do you want to use this credit card to create a PayPal account?
According to your needs, choose yes or no.

6.Successful payment.