Do yourself this simple and cute doll!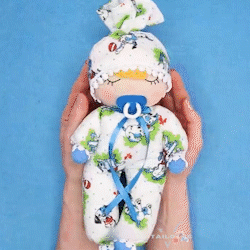 Dolls although traditionally thought of as a toy for little girls are actually so much more. Dolls are great for imaginative play for both boys and girls and are loved and collected by people of all ages.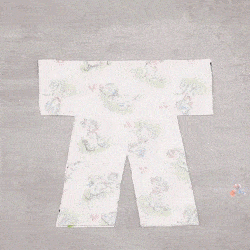 With these acrylic templates you can make your own baby doll in a style to suit and with lots of customizable feature it is sure to make a truly unique gift.
There is a photo for each step of the way to make this an easy pattern to follow. Basic sewing skills required.
Included are acrylic templates, the sewing pattern and full color photo tutorial to make this Adorable Pacifier Doll.
Once's your finished your cute little baby you can make a diaper/nappy, headband, bonnet and a little sleep sack to finish off this sweet little set.
TEMPLATE SIZE:
S: 5 INCH

M: 8.3 INCH

L: 12 INCH
2. In the pop-up window, click on the location on the image below.
3. Choose your bank country.
4. Now you can use credit cards to pay.
5.Last Tip:
Do you want to use this credit card to create a PayPal account?
According to your needs, choose yes or no.

6.Successful payment.